After Hazgreen set up a Hazardous Waste Area on the same London Construction Site
Before Hazgreen managed hazardous waste on a London Construction site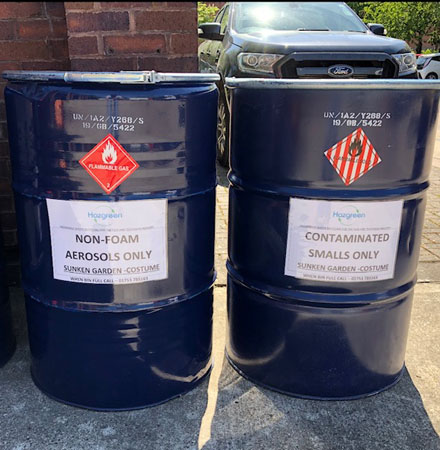 Unfortunately, many companies in the construction industry still have a long way to go before fully complying with the hazardous waste regulations.
Hazgreen advise construction companies how they should segregate and store hazardous waste on site to ensure EU and UK regulations are adhered to.
To assist construction sites, Hazgreen offer free consulting, staff training and even supply UN approved containment and set up hazardous waste areas on site free of charge.
The images on this page are from construction sites in London, some that do not comply and some that do not, including a hazardous waste area installed by Hazgreen.
For free on site advice and guidance, please contact Marc Todd at Hazgreen on 07738 886949 or call our office number 01753 785163.