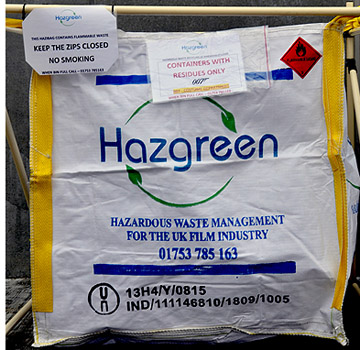 From our experience, before using Hazgreen, many of our customers had very little knowledge of the legislation regarding hazardous waste containment.
For every new site or customer, Hazgreen offer hands on training to all staff in the correct way to segregate and store their hazardous waste on site.
Also in-house presentations are given to management and staff offering information on the responsibilities the company and its employees have as hazardous waste producers.
This not only ensures that the site is keeping within legislation but also saves the customer money on non-conformance collections.
This service is offered free of charge.